The residents of Sardinia Bay Golf & Wildlife Estate know all about the birds and the bees – not to mention a thing or two about the trees and flowers that attract them.
The transition from spring into summer has been a marvel to behold as the estate's fauna blossoms into brilliant bursts of colour, with the drought-ending rains playing no small part in the spectacle.
Bird species like the black-headed heron, long-crested eagle and the inexorable young families of Egyptian geese, along with insect colonies, also play their part as life emerges from the colder months.
What is unfolding is as much to the credit of the residents as it is to Mother Nature herself.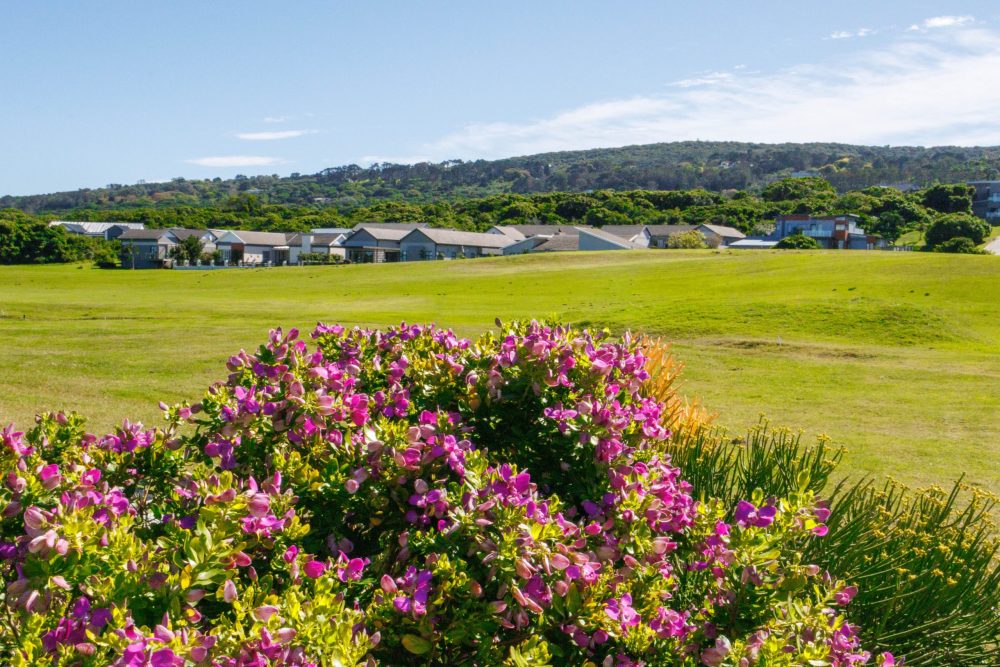 A touch over a year ago, some 200 trees had been planted under the guidance of maintenance manager Hugh Wiblin.
At the time, he remarked on his "silly vision" to plant 10 times that number in the future. But, 19 months later, with an additional 500 having taken root, that vision is not looking silly at all.
The efforts of eco-passionate residents also help to fill in the blank spaces.
Renowned artist Karen Flood and husband Ross's enchanting garden of trees, fynbos and indigenous blooms has become the stuff of legend on the estate.
"We couldn't squeeze another tree into this garden," she said, explaining that they source seed from other areas. "Now we're just going crazy growing trees on other patches of land."
According to her, there were several grassy areas on the estate that could be turned into "little village forests".
Decades ago, she explained, there had been forests all the way from Tsitsikamma to Gqeberha, but many of these had been cleared to make way for farmland. The estate, which itself was once a sprawling dairy farm, is a good example.
Now that much of this land had served its purpose, the forests could come back, Flood said.
"We are bringing back yellowwoods and Milkwoods. These are all trees that were around here before."
While her passion for all things arboreal, bush and brush has extended beyond the borders of her property, she remains just as committed to her own piece of turf.
"The garden is the nearest I come to how I paint. The difference is that gardens as a medium don't cooperate," Flood explained.
"You are dealing with a very temperamental medium. My garden is my biggest canvas and my biggest challenge – and I have yet to win.
"What art medium gets chewed by insects?" she asked.
Christine and Alan Percy have also been instrumental in beautifying the estate with their incredible transformation of a once bland incline behind their home.
Like Flood, they have gone the indigenous route to create a garden where colours abound all-year round.
Nina Robertson's garden, meanwhile, has become a summer playground for birds and bees as Cape honeysuckle, September bush, agapanthus, wood iris and plumbago bush rolls out the red carpet for them.
For once, beauty is not only in the eye of the beholder.