The birth of a baby zebra has captured the imagination of residents at the Sardinia Bay Golf & Wildlife Estate, with the herd now standing at a total of four.
The baby female was born in early March and is running around with its mother and father as a family unit on the 100-hectare Port Elizabeth residential development.
This has meant that the fourth zebra, which is older and also a female, is not part of the group but estate maintenance supervisor Hugh Wiblin says it has linked up with a herd of springbok.
"That is the way it generally works," he said, "so if it is not part of its own herd it will find other animals to walk with for company."
Soon after the birth, Homeowners' Association chairman Ian Hughes said the baby zebra had attracted a lot of interest from the residents.
"Something like this always gets peoples' attention and there was quite a bit of excitement among the residents, with plenty of pictures being posted on the wildlife WhatsApp group," he said.
"So there was a great deal of interaction and a lot of the children enjoyed seeing the new addition to our estate."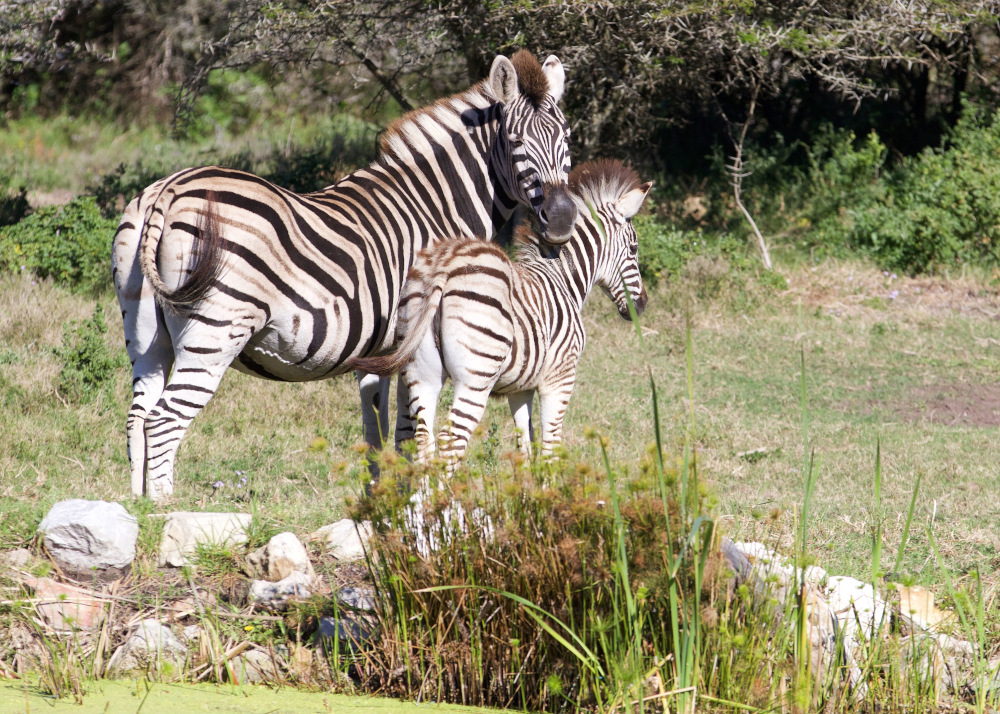 After two months, Wiblin said the baby had fitted in well and was being cared for by its mother and father.
"We don't really do anything out of the ordinary, other than just monitoring the situation to try to make sure there are no serious problems," he said.
"Our approach is to let the wildlife look after themselves with minimal interference from humans."
He added that the parents were protective of the baby and always on the alert for any danger.
"Look, in this area there are quite a few small predators like lynxes and jackals, so they are wide awake to that sort of danger."
The birth of the zebra is part of the estate's plan to increase the number of animals on the estate.
With a total of about 50 animals currently on the development, Hughes said they were nowhere near capacity and would be looking to increase the number to around 80 in a five years' time.
Even then, he added, that would only be about half of their capacity.
"We have had a few births on the estate and we did remove three zebra males at one stage from a safety point of view because they can get a bit amorous and over energetic," he said.
"But, having given birth, the female will go on heat again and so we think there could be further additions at any point going forward."
Besides increasing the zebra herd, Wiblin said they were also looking to bring in more impala, of which there are currently four.
"But it's a process that we go through and, when we feel the time is right, we will look to purchase more animals," he said.