In the 10 years since Sardinia Bay Golf & Wildlife Estate first opened its doors to homeowners, it's grown into one of the most lucrative property investments in the Eastern Cape.
Property values have doubled, an active and engaged community has been established and the animals and golf course are thriving.
Of the 110 units available over four phases, only 12 remain – all but two in the final phase.
Award-winning Remax sales associate Alan Moore has seen the estate transition from its dairy farm roots to a champion investment and highly sought-after address in Nelson Mandela Bay.
"The community that has developed is extremely healthy," Moore said.
"Every resident has been responsible for building the character of the estate."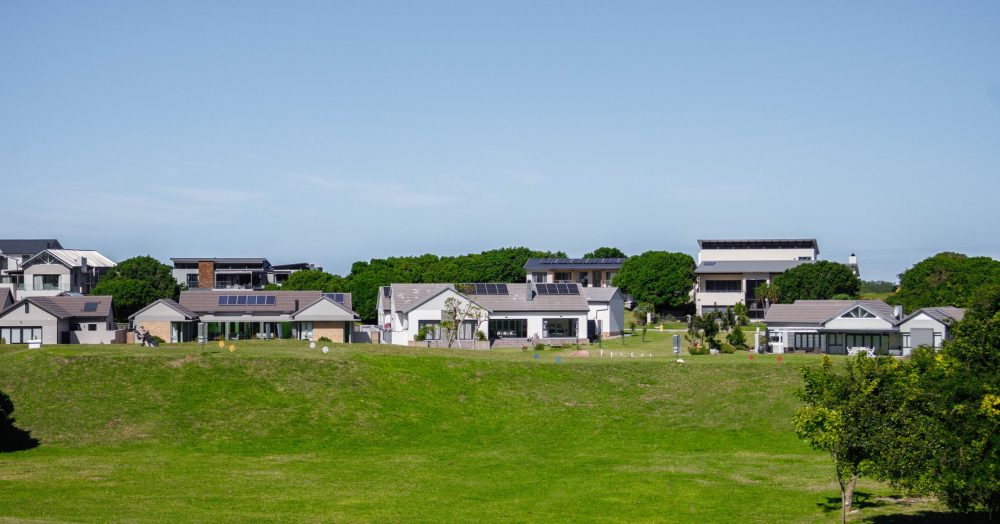 In the past decade, Sards has built a reputation for attracting like-minded people who enjoy going to the beach, hiking and cycling, not to mention the tranquillity and joy that come with having wildlife on their doorstep.
Interestingly, many of its residents are those who have either found their way back to Gqeberha from other parts of the country or have relocated from suburban Gqeberha to enjoy the benefits of gated living.
"In the beginning our buyers were people heading towards retirement wanting a lock-up-and-go option. There were quite a few empty-nesters selling their big family homes in the suburbs," Moore explained.
"As time went on, however, we started to get more young professionals who have kids."
Sardinia Bay beach has proved a natural lure for investors, particularly those familiar with the iconic stretch of unspoilt coastline.
That it is a protected reserve, never overcrowded and a mere two kilometres from the estate has made it the ultimate drawcard.
"There's no other word for it but 'wow'," Moore said, pointing out that everybody who has moved onto the estate has benefited from their investment.
There is great demand for rentals but there is simply no stock available, an indication that residents are happily settled.
The highest sale to date is a shade under R10-million.
In Moore's view, the major success story was the rate at which the development had grown – "a lot faster than anything else like it".
While the golf-wildlife-lifestyle concept was not entirely foreign to Gqeberha 10 years ago, Sards was the estate that resonated with people the most.
"It's close to town and only five minutes from the shops. Furthermore, it's a safe environment," Moore explained.
"It was easier for people to conceive living there. So as a package it's been more successful than most."
He attributed much of the estate's growth to the developer being candid about his vision together with a homeowners' association that cared about the property.
Maintaining the golf course and ensuring the wellbeing of the animals are just two examples of the association's commitment.
"There are constantly things being done to elevate the estate – it's a continuous investment."
Moore has fielded many enquiries from interested buyers over the years, with the questions almost always turning to cost, safety and rules governing the development.
He always emphasises that everything on the estate is about the rights of everyone and ensuring each resident's investment is protected.
"It's about value for money in respect of maintaining a pristine environment and offering a lifestyle you can't get in a suburb.
"It's a better option than your R5-million home in one of the upmarket suburbs where you have no control outside your immediate environment," he said.
"Everything at Sards is run under a constitution and rules are adhered to so that every resident benefits."