The Sardinia Bay Golf & Wildlife Estate in Port Elizabeth is developing a strong ecological identity as it strives to maintain the indigenous environment.
The trustees and staff, under the guidance of Homeowners' Association chairman Ian Hughes and general maintenance supervisor Hugh Wiblin, have set out several projects to contribute to the sustainability of the residential development's natural habitat.
An example of this is the recent introduction of tilapia fish into one of the ponds to rid the water of mosquito fern and algae. Although still in an experimental phase, the plan is for the fish to remove the weeds naturally rather than introducing chemicals to do the job.
Taking that a step further, Hughes says the use of pesticides and herbicides are not allowed on the estate to protect the animals and vegetation.
"It's really a circle of life," says Hughes, "because if you use pesticides, for example, to poison rodents, then you find that the owls which eat the rats can be adversely affected.
"So you get a chain reaction and that is obviously something we want to avoid.
"Similarly, certain pesticides can be harmful to the buck on the estate, so there is a need to control this," says Hughes, pointing out that its use is banned in the estate's constitution.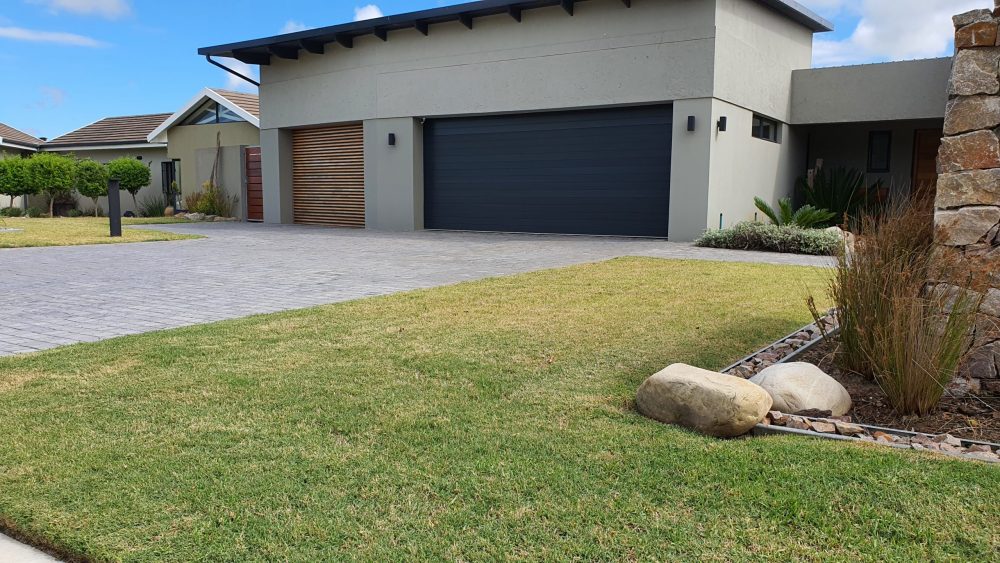 In the same way, the use of herbicides to prevent grass or weeds from growing – for example through driveway paving – is not allowed.
Wiblin says it is an important part of their environmental drive as the poison never goes away.
"The problem is that although the herbicides will do the job of killing grass in paving it never becomes less and merely seeps into the ground," he explains.
"It starts drifting to other areas and in six months to a year you will see that the bush in that area will start dying."
He points to the sector adjacent to the security fence where, initially, herbicides were used to clear the bush.
"Now you have to rejuvenate the soil along the fence to get it right," he says.
"Of course, you do need the area next to the fence to be kept clear because if it becomes overgrown it can trigger the alarm. But we do that now by monitoring the bush and clearing it with manual labour when required."
Wiblin says they encourage residents to remove weeds or grass by using other methods – among these are salt and soapy solutions.
The garden services who come into the estate are also strictly managed to make sure they know and abide by the rules.