It is difficult not to be in a great mood when waking up to the splendour of Sardinia Bay Golf & Wildlife Estate in Gqeberha each morning.
With the dawn sun cresting the hills, buck frolicking on the lawns and the magnificent Indian ocean providing an idyllic backdrop, the 100-hectare property truly is a little slice of heaven on your doorstep.
One of the reasons it has become one of the prized residential communities in Nelson Mandela Bay is that everyone recognises that greening efforts are essential to maintaining the perfect paradise and is therefore fully committed to sustainability initiatives.
From the outset, rainwater harvesting through the use of storage tanks has been encouraged while also making sure not to encroach on the aesthetics of the grounds.
To this end, and in keeping with the architectural guidelines, residents have made considerable efforts to conceal their tanks by way of screen walls, cladding or vegetation.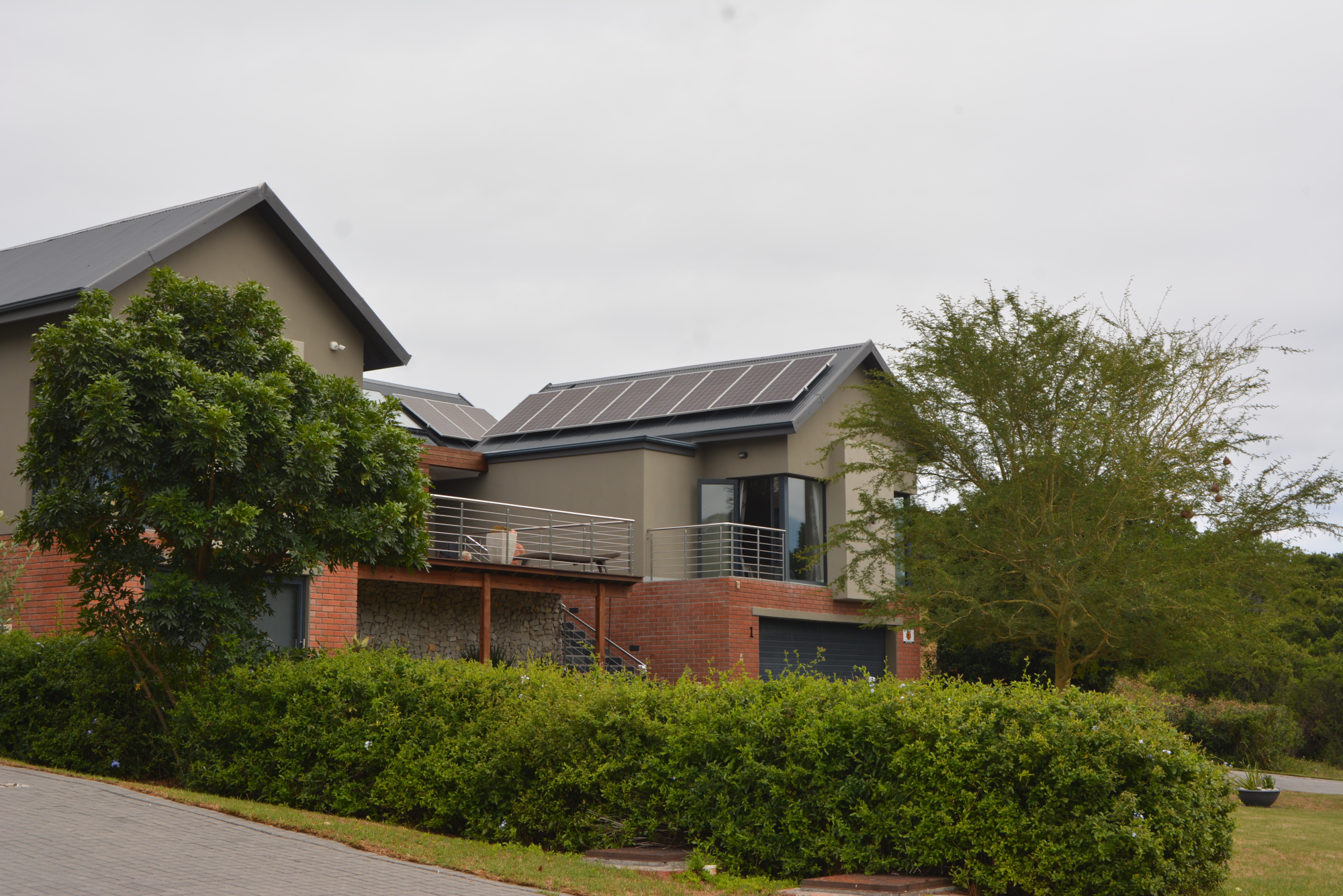 "Particularly in the last year with the drought, we have been trying to enforce our water tank drive," says estate general maintenance supervisor Hugh Wiblin. "Some of the houses on the estate have as many as three or four."
A meander along the property's picturesque lanes and driveways shows the majority of homeowners have come on board with the project.
The introduction of water tanks near the estate's recently-completed second gatehouse has produced another pleasing result – more birdlife has been attracted to this portion of the property.
Maintaining the golf course and other plants amid the water shortage has been no easy task but, here again, the estate has come up trumps with their greywater harvesting project.
Wiblin explains that 30 000 litres of wastewater from septic tanks are channelled into the onsite water treatment works every day.
From there, it is pumped into an eco-dam supplying 13 ponds come waterholes and, since last winter, a second with a capacity of 400 000 litres.
"We don't use a drop of water from the municipality on the golf course," says a proud Wiblin.
The system is an impressive one, with the reed beds standing out as a prime example of human ingenuity meeting nature's solution.
In a further move, low-flow technology such as low-flush toilets are stipulated for each home to reduce potential water consumption and wastewater loading of the sanitation system.
But the residents' sustainability drive does not stop there.
With South Africa's energy predicament showing no signs of easing, many on the estate are installing solar panels at their homes. By Wiblin's estimation, as much as 60 per cent of residents have now gone this route.
Again, solar panels are concealed wherever possible or integrated into the home design in an aesthetically pleasing manner. All these products comply with the national building regulations.
The sustainability ethos is also extended to traditional lighting. Energy-efficient fittings, such as compact fluorescent and LED lighting, are compulsory.
Residents are also encouraged to ensure that all external fittings are on a day-night switch while internal light fittings, where appropriate, should be on motion sensors.