For the past decade, Sardinia Bay Golf & Wildlife Estate in Gqeberha has been striking a chord with visitors and homeowners alike.
The nine-hole course, which features 18 tees on an undulating oceanside layout, appeals to golfers because of its distinct links feel.
What makes it even more special is that not a single drop of municipal water is used to maintain it.
In a Google review, Aidan Bonny gives it high praise.
"The grounds are always very well looked after and there are always improvements and changes being made," he noted.
"The houses and wildlife are lovely to look at, but the biggest compliment is the helpful staff."
He goes on to say that when he asked for a quiet time to tee off due to his wife being a novice and not wanting to hold up other players, the staff were extremely helpful and knowledgeable.
"Keep up the fantastic work!"
Another Google reviewer, Norman John Visser, describes the course as a "wonderful spot to relax and play".
He is impressed that despite Nelson Mandela Bay's ongoing drought the course remains in "good shape". He is particularly taken with the clubhouse area and it comes as little surprise that he promises to be back.
Llewellyn Ireland, meanwhile, is a stickler for a good view and found just the right one while sipping on a cold draught. On Google, he makes special mention of the game in proximity to the course and the "reasonably priced" drinks.
Word-of-mouth recommendations may be old school, but they are  powerful when it comes to sharing first-hand experiences – especially, as in this case, these come from homeowners.
Their consensus is that Sards is all about lifestyle, lifestyle, lifestyle. Stress, it seems, genuinely melts away when you can watch buck and zebra go about their business on your doorstep.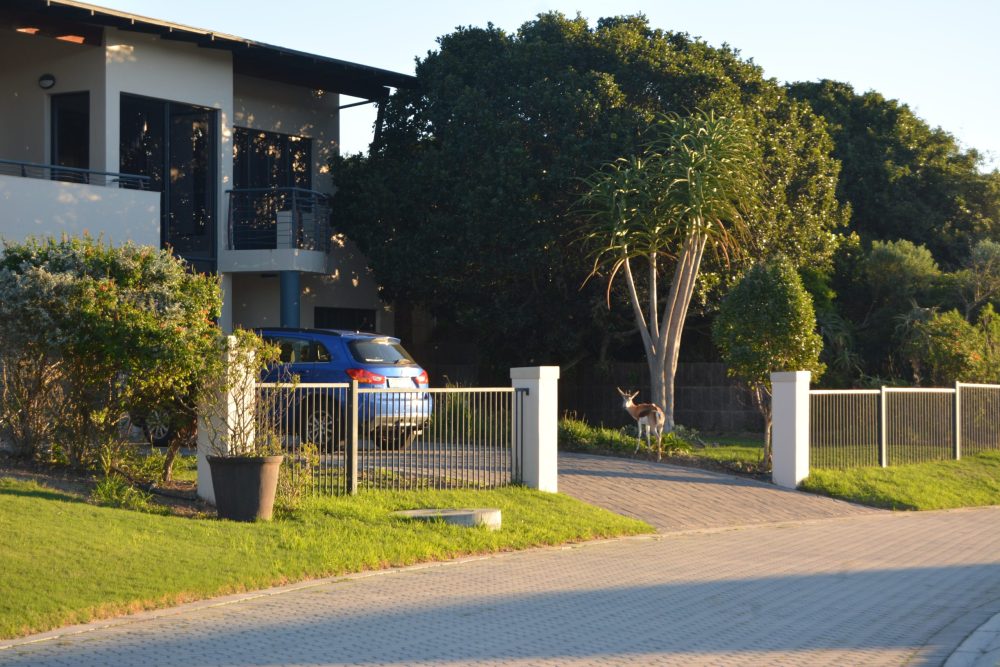 Another relaxing feature on their doorstep is Sardinia Bay beach with its towering sand dunes, safe swimming areas and walking trails.
Safety is a huge factor when it come to investing in property and long-time resident Ian Robertson loves that he "always feels safe" and has made so many friends.
It is a sentiment shared by fellow owner Nastassja Louwschieter.
"Such a beautiful estate. Love living here. Safe, secure and friendly people," she writes on the estate's Facebook page.
"The bonus of course is having the most beautiful beach in PE right behind us."
Gill Tustin considers the estate's natural beauty "a breath of fresh air" and, like others, cherishes its next-level security.
This aspect was recently bolstered by the addition of a second gatehouse incorporating a state-of-the-art facial recognition system that offers a full record of who has entered and left the development.
The beauty of Sardinia Bay estate also resonates with those who visit friends and family.
While spending time with her nephew, Laura Kapp Jonck was drawn to the peace and tranquillity.
"Lovely place to live," Caroline Anderson commented on Facebook. "Can't wait to return to this little piece of paradise."