Amateur birders Ian and Nina Robertson have spotted over a hundred species at Sardinia Bay Golf & Wildlife Estate since moving in four years ago.
"We don't have the knowledge of some of the old-timers, but we are learning all the time," says Ian, who took to the pastime after a gentle nudge from his wife almost seven years ago.
The Robertsons know exactly where to find the best birding spots on the estate and have become familiar with the species that congregate in those areas.
They keep track of the birds they encounter on the 100-hectare Port Elizabeth estate via a birding app and have so far recorded about 109 different ones.
During a recent guided walk with well-known local birder Andy Nickson they were alerted to several rare bird species that went unnoticed before.
"I would have to say the rarest we have seen is the black cuckoo shrike, which we saw for the first time when Andy pointed it out during our walk."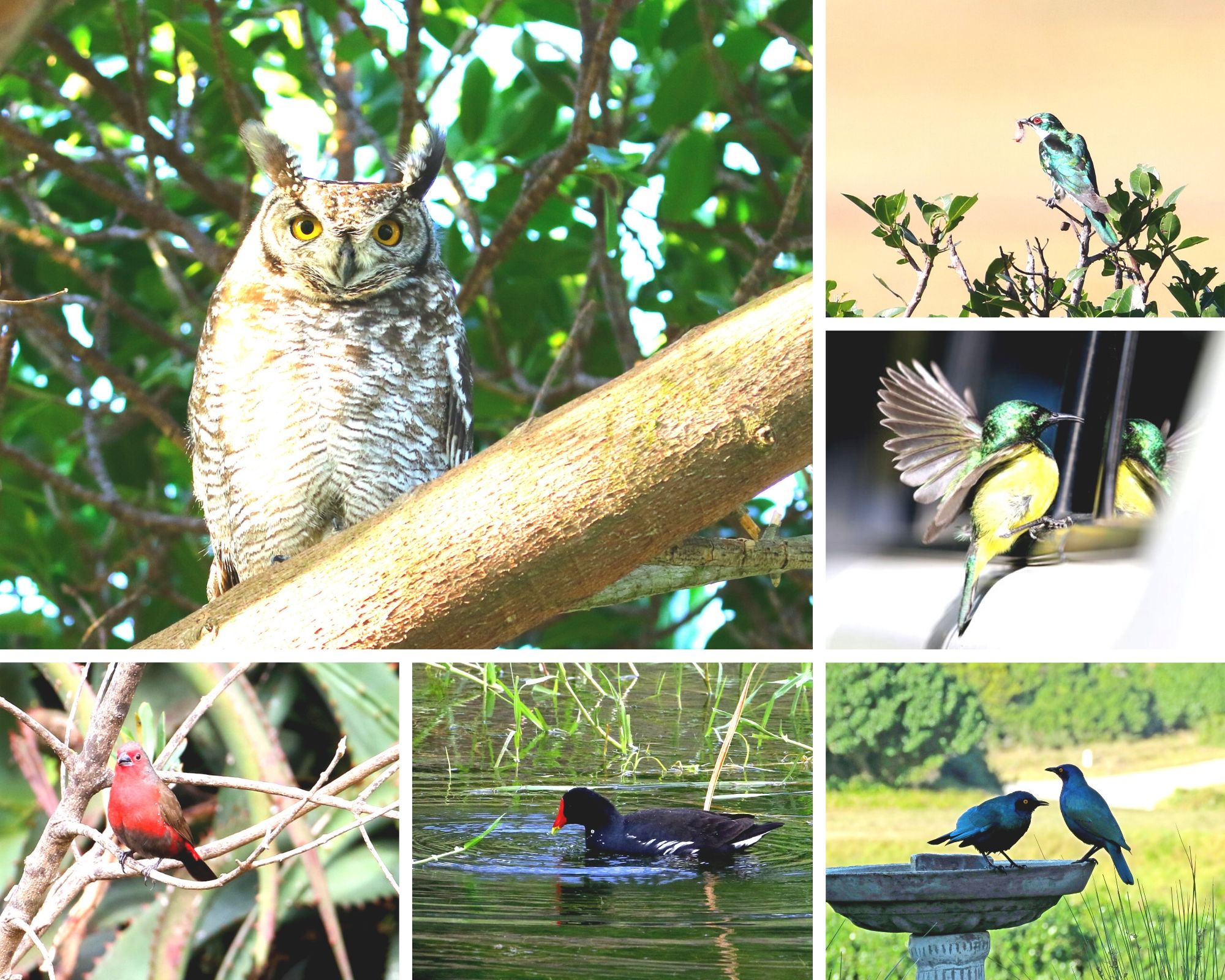 Then there is the Knysna warbler, which Ian says can be heard near the clubhouse every day.
"It is very shy so we hardly ever see it."
Although its song can be heard every night, the Knysna woodpecker is another that is quite difficult to spot.
The sombre greenbul too. Despite possibly being the most heard bird in South Africa, it is shy and rarely seen, according to Ian.
Recently, they have seen African fire finches in their garden and some blacksmith plovers have ventured back in small numbers.
Long-crested eagles and forest buzzards have been seen flying over the estate "but they don't land often".
Cape weavers, southern mousebirds and sunbirds are attracted by the garden plants in the estate and seen daily. It is also easy to spot canaries and laughing, red-eyed and turtle doves.
Ian says a variety of water birds swim in or nest near the 13 ponds.
"We have seen spoonbills, moorhens, cormorants, yellow-billed ducks, little rush warblers, black crakes and thick-billed weavers. The moorhens came to the ponds to breed and had their babies hatch here."
The breeding season – from November to March – is the perfect time to enjoy birdwatching.
"Every year the cuckoos migrate from central Africa or Europe during the breeding season and this year we saw Diederik cuckoo, red-chested cuckoo, Klaas's cuckoo and the African emerald cuckoo."