As the coronavirus lockdown levels ease, people hunting for properties on the Sardinia Bay Golf & Wildlife Estate in Port Elizabeth can again do so in person.
After offering a "virtual walkthrough" for two months, Alan Moore of RE/MAX Independent Properties says they are delighted to be able to welcome potential customers back to a physical inspection of these sought-after properties.
"There is no substitute for walking through the house in a real-time experience," says Moore. "But at the Sardinia estate we had exactly the same regulations as they had in the PE suburbs.
"This meant that our residents had to stay on their properties during levels five and four and we had to find alternative ways to operate our industry."
With the slightly more relaxed conditions of Level 3 in play, he adds that they are now able to drive through the lifestyle development while adhering to certain protocols.
"For instance, previously we used to be able to accommodate the interested parties in one vehicle for a drive-through, taking  them through any show houses and pointing out the features and plots on the estate.
"Now the protocol is that we cannot be in the same car, but we can still create a drive-through.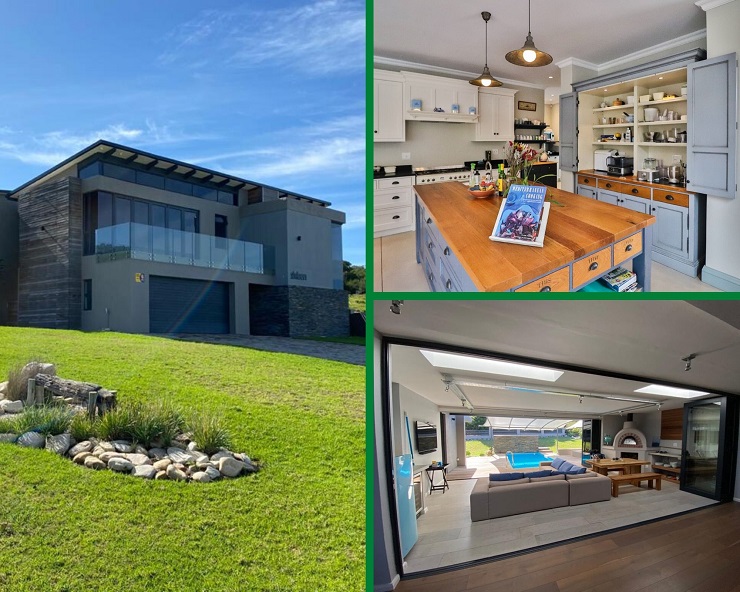 "If someone has an interest in the estate, I will meet them at the entrance and they will drive behind me. I will communicate with them via a Bluetooth call and still be able to give them a clear idea of what is on offer, just as we did previously.
"We do exactly the same thing; we just won't be in close proximity to each other."
Moore adds that, under the regulations, they will only be able to undertake two viewings per day and that social distancing and hygiene remain important.
"We are allowed to take the potential buyers through the houses on offer, but they will specifically not be allowed to touch anything.
"Either I or the owners will open and close any doors, but it is very helpful that they are now allowed to see the properties on-site.
"It's great to be able to operate in this manner, but we are also mindful of the danger that is out there.
"So the required personal protective equipment such as masks, gloves and sanitisers will be in place, and we are cognisant of the need to adhere to health protocols at all times."
Moore says they were able to promote the estate through virtual walkthroughs in the form of real-time video presentations on applications such as WhatsApp, Skype and Zoom during the more restricted periods of lockdown.
"In this way we were able to take offers on a property from interested customers subject to final inspection," he says. "This took place when Level 3 started and allowed them a physical viewing of the plot.
"Of course it's a fine line because they could change their mind after seeing the house, but what you do have is someone who is motivated to at least put pen to paper and then undertake a viewing to see if this is what they really want."
View our latest listings or book a viewing.