Accustomed to the wide open vistas of a Colesberg horse-breeding farm, David and Kathy Southey have made a smooth transition to life at the Sardinia Bay Golf & Wildlife Estate on the southern outskirts of Port Elizabeth.
While her husband still spends some time in Colesberg tending their horses, Kathy has settled down to a new phase in her life after spending almost five decades in the Northern Cape farming community.
She now lives much closer to the hubbub of suburban life, but says the surrounding environment reminds her so much of the farm and says, "we still have that special feeling of being out in the country".
"When we started thinking of a retirement home a few years ago we still wanted a nice place to live without losing the country atmosphere," says Kathy.
"Well, we have certainly got that and as soon as we had a look at the estate we loved the idea of living here."
"We are blessed with the scenery and looking out over the bush and trees. When you come from a farm that is what you are used to."
She says the move to the estate has realised their ideal mode of living: close to a city while retaining the feeling of being in the country.
"The wild animals on the estate have really helped with that and to have zebras and buck walk past our front door is wonderful. In fact, we see more game here than on the farm."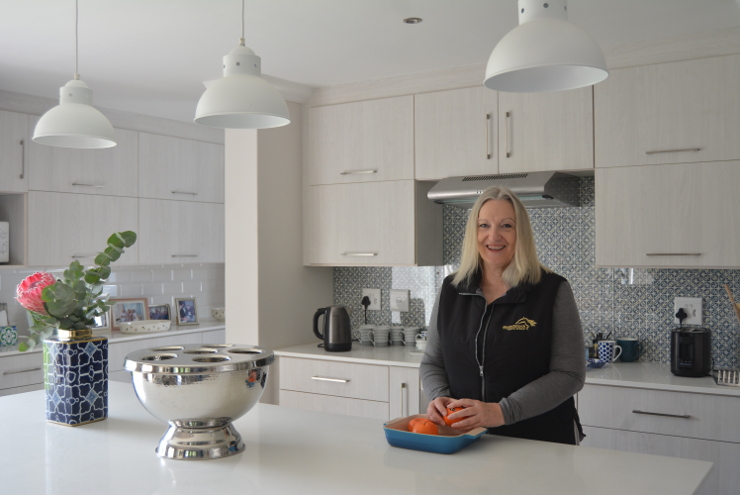 The close proximity of some of Port Elizabeth's major shopping centres increases the plus factor for the Southeys.
It's a far cry, says Kathy, from when "our closest Woolworths was in Bloemfontein", which equated to a round trip of almost 500km.
"I remember how we used to have to make sure we had a long list of things to do on our trips to Bloemfontein, including getting the vehicle serviced and stocking up with supplies," she recalls with a laugh.
"Now it is so very different with many of the shops and malls no more than 10 minutes away, so this has really worked out very well for us."
Kathy says they did not know much about the estate when they began to consider their options, but "fell in love with it on our first visit".
"We hadn't been to Port Elizabeth that much, because the odd holidays we spent in the Eastern Cape were mostly at Port Alfred."
"When we were told about the Sardinia Bay development we came to have a look about three years ago and immediately liked what we saw."
"I feel we were fortunate to get this plot, which enjoys lots of natural bush and is not on top of anyone."
For the farm-loving Southeys it couldn't be much better – surrounded by bush, but with the nearest shop just a short drive away.