An improved golfing experience is on the cards at the Sardinia Bay Golf & Wildlife Estate after the Homeowners' Association took over the reins of the golf club in February.
Stephen Daly, chairman of the club's steering committee, is confident the move will benefit both the course and members in the long term.
"The big advantage is that the Homeowners' Association can provide funds towards improving the golfing experience and, especially, the greens.
"When it comes to the upgrades we have in mind, the greens are key."
Going forward, he says, estate staff will be responsible for general maintenance and looking after the fairways.
New club manager Johan Barnard is committed to raising the benchmark and, since the HOA has taken control, has implemented several improvements to the clubhouse.
"The deck area was unsafe and roped off, but now it's fixed and safe to walk on," says Daly. "It's been refurbished and looks much better."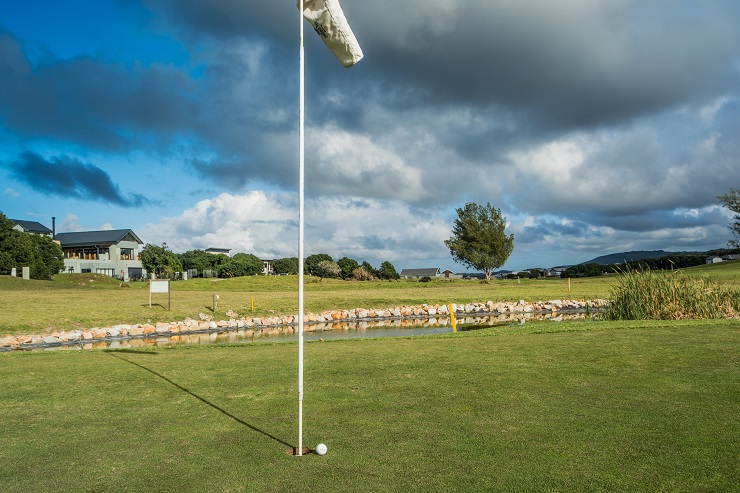 Other changes include increasing the number of tables and benches inside the clubhouse and resident Charmaine Jordaan has been tasked with getting the kitchen up and running over weekends.
"She will be in charge of supplying food to members and visitors who might be attracted to the club," he says, while confirming that plans are afoot to hire the clubhouse out as a venue.
"It has been hired out in the past and we are looking at accommodating more events going forward. The types of functions we would host will be looked at critically as we want to make sure they won't disturb the residents."
He says the club relies on its outside members and visitors "because, without a doubt the standards we have could not otherwise be maintained".
The par-64 nine-hole layout has 18 tee boxes and provides enough variety to test most golfers.
Each nine offers five par-fours and four par-threes and, while the course has no bunkers, players need to keep a beady eye on several strategically placed water features.
Holes three and 12, both par-fours, are the toughest and require accurate stroke play to get safely onto the green.
Luckily holes nine and 18, also par-fours, offer a relatively comfortable midpoint and finish to the round, unless a strong westerly wind comes up.
The course is open daily from 7am to 5pm but will be closed until at least April 16 due to the national lockdown. Once reopened, bookings can be made by contacting the clubhouse.
If you are dreaming of a golf course in your back yard, view these listings.