The Sardinia Bay Golf & Wildlife Estate has seen a surge of interest from golfers after the course re-opened last month following nearly three months of lockdown.
Golf courses around the country were shut down towards the end of March because of the coronavirus pandemic regulations and were only given the green light to re-open on June 12.
Sardinia Bay Golf Club steering committee chairman Stephen Daly says they have had a stream of golfers through their course since the government relaxed the Covid-19 restrictions.
"The response since we were able to re-open has been better than we could have imagined," he says.
"On June 16, Youth Day, we were able to host a huge field of golfers and then we had an even bigger field on Saturday, June 20.
"So the response has been very encouraging and it's great that we can welcome both residents and members of the public back to the Sardinia course."
Daly emphasises that they have everything in place to adhere to the strict health protocols, which are key to golf courses remaining open.
"During the week, the golfer's name and temperature are recorded at the clubhouse, which also contains three strategically placed foot pump hand sanitisers," he says.
"Social distancing is measured within the clubhouse, while the four-balls are despatched at 12-minute intervals, rather than the normal timing of seven minutes between tee-offs.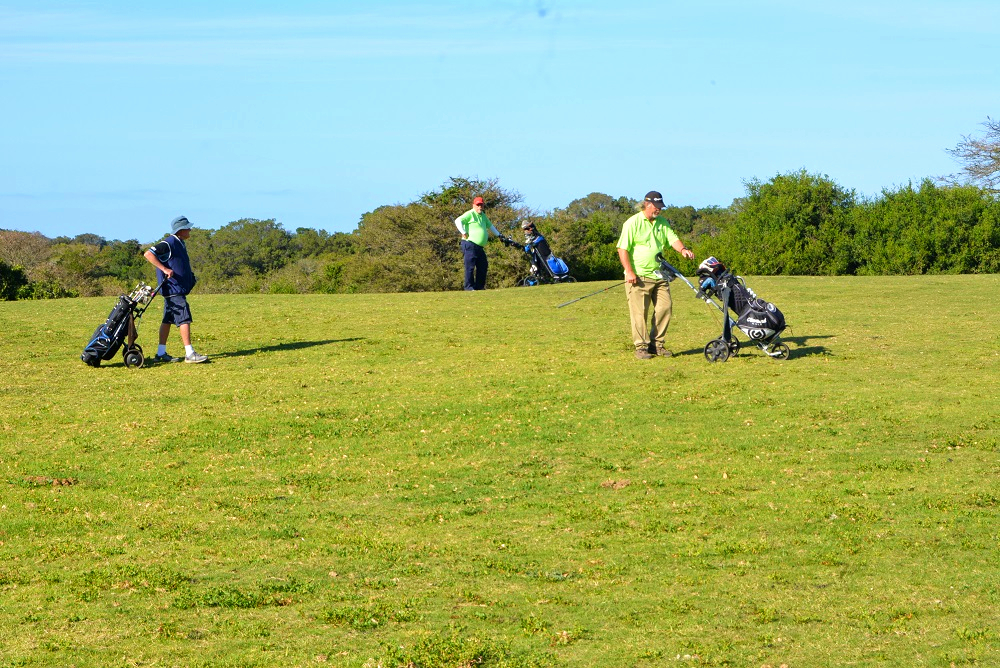 "In addition, all bathrooms have hand sanitisers."
Included in the conditions of re-opening is that there is no socialising among golfers following their rounds.
"That is unfortunate because it means the deck, which provides such a beautiful view of the course, is closed," says Daly. "But we are all on board with the need to ensure that health protocols are strictly followed, with personal safety the top priority."
In keeping with safety regulations, flags are not removed and putting takes place with them in the hole.
"The only change to these conditions is that over weekends the sign-in and establishing temperatures is done at the security gate."
Daly adds that they are delighted with the state of the course.
"It is in the best condition it has been for a long time. Greens are now being watered with nutrient-enriched recycled water."
He encourages interested golfers to stay in touch with them on the Sardinia Bay Golf Club Facebook page or via their new phone number (083 304 2476).
The course is closed for maintenance on Mondays. During winter, the first tee-off time is at 8am and the last at 3pm.