Tying in with its grass green personality, sustainable architecture has become part and parcel of the identity of homes at Sardinia Bay Golf & Wildlife Estate.
It involves the design of buildings that are "environmentally comfortable" without the use of mechanical heating or cooling, explains Gqeberha architect Theresa Hardman.
"That means not too cool and not too hot inside."
Sustainability refers to comfortable and economical buildings in which one can live in harmony with nature," says the designer, whose expertise has been called upon by several families living on the 100-hectare coastal estate.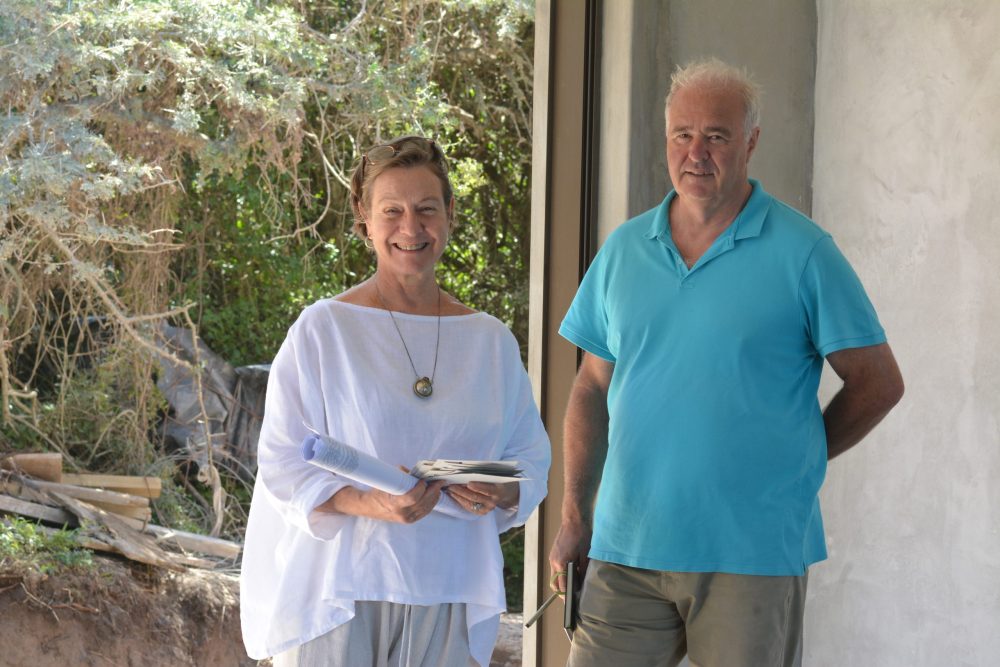 "It's important to reiterate that 'smart green' solutions are not necessary in most buildings. Apart from the obvious basic requirements such as water tanks and solar energy, no expensive high-tech gadgets should be required."
The principles of ventilation as well as how sunlight is allowed in and controlled is at the heart of the matter, she insists.
"The idea is to create an internal ecosystem that is self-regulating and natural."
When positioning a building on a site like Ian and Nina Robertson's, one of her clients, they retain as much of the trees and vegetation as possible.
"This is a primary consideration, along with the orientation of the building. Vegetation provides an insulating system and reduces the impact of strong winds.
"Whereas a wall creates a solid barrier over which the wind moves and eddies, a hedge or bush slows it down while allowing it to filter through its greenery," explains Hardman.
"Existing trees also provide beautiful shade and are irreplaceable, so it makes no sense to unnecessarily cut them down."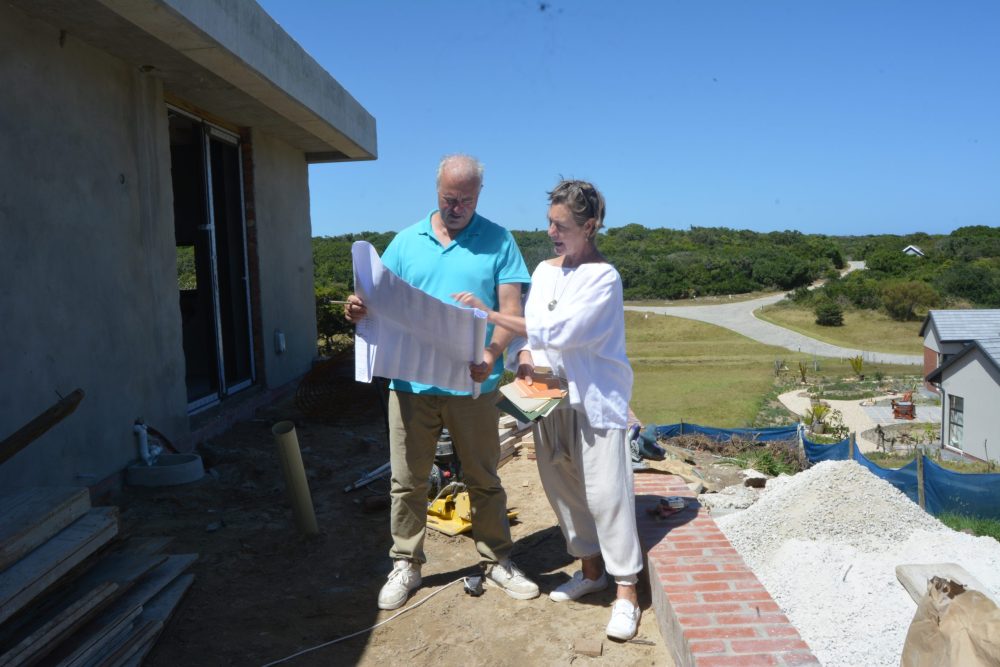 At Ross and Karen Flood's home, she designed the studio and bathroom in such a way to avoid felling the indigenous milkwoods.
"These are assets to the site that are irreplaceable because they take a long time to grow to full height.
"Apart from that, our clients wanted a bathroom that would feel as though it is nestled in nature. These factors all guided our design decisions."
She says environmental architecture is hardly a new concept as some of the best examples are found in vernacular and traditional structures around the world.
"Before modern technology, humans were more in tune with the natural cycles of nature and designed their buildings accordingly. We have many local examples of this in the old thick-walled houses of the Karoo."
These, she says, are often constructed from stone, which keeps interiors cool in summer and warm in winter.
"Also, a simple architectural feature such as a verandah can keep direct sunlight out, regulating the internal climate. We can learn so much from these buildings."
Situated within a nature conservancy and with a forward-thinking Homeowners' Association at the helm, Sardinia Bay Golf & Wildlife Estate has heavily invested in an environmental management programme.
Watering the greens and topping up the 13 man-made ponds with recycled water from its onsite water treatment plant is just one of its sustainable projects.
Deploying tilapia fish into these "reservoirs" to control algae and mosquito fern is another, with the fringe benefit being the attraction of more species of birdlife, including the malachite kingfisher.
Eco-tunnels have been erected to promote the rehabilitation of indigenous flora, while a colony of bees was established to assist in the pollination of plants and the production of honey.